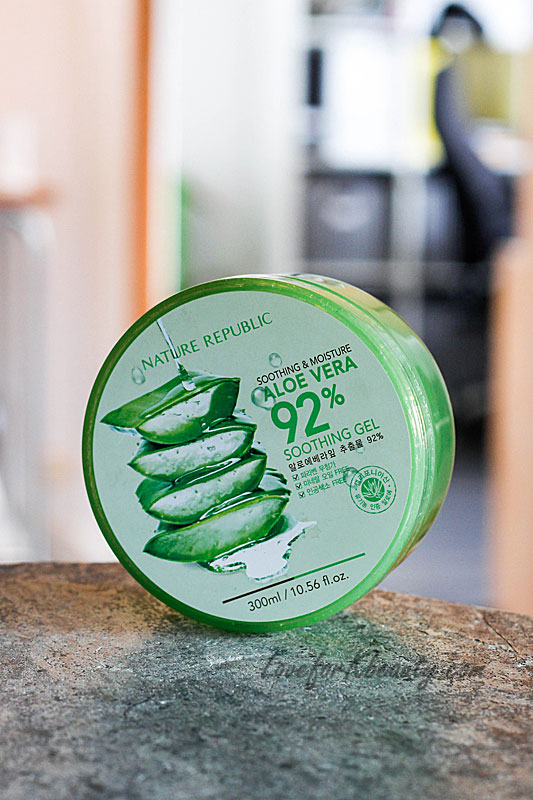 The magic of Aloe Vera gel. These are my 9 best ways of using it.
There are so many ways to use aloe vera gel and here are some of my favorite ways to use it.
1. Moisturizer. Need I say more. After a nice shower or a bath, just slap some on and feel it doing its magic. Can be used both on the face and the body.
2. Sunburns: the summer is on the way, spring is here (Sweden) and the sun is showing itself more and more. This is the time for sunburns. First be sure to use sunblock to try and avoid getting burned. But if it happens then use aloe gel on the burned skin. Just reapply as it starts burning.
3. Hair treatment. Whenever I have been using it as a moisturizer I pull my fingers through my hair. Keeps the hair moisturized.
4. Facial mask or treatment. Add a thick layer to the skin and let it absorb. You can always add a clean cotton mask on top (without any serum or treatment in it)
5. Eye mask, put some on a cotton pad and let it sit on your eyes for 15 minutes. Feels refreshing.
6. Facial or body mist. Dilute it in a bottle, together with distilled water (bottle bought or you can boil your own) and some drops of your favorite oil, ex argan oil, rosehip seed oil or almond oil.
7. Mix it with sunscreen, foundation, serum and a little bit of powder to make your own BB cream.
8. Mix it with Epsom salt, boiled water and some fragrance or oil and make your own sea salt spray for the hair, and eventually some hair gel.
9. Insect bites. When something is itching, this is a miracle treatment. Just slap some on the itchy place and shortly it will stop itching.
There are probably a lot more ways to use it and please give us your favorite way of using it in the comments below, or email me and I can make a new list.
These are the ways I have been using it myself so therefor I know they are okay.
Where to buy Korean skincare
Yesstyle
Ebay
Stylevana
Jolse
Stylekorean
Peach and Lily
Beautynetkorea
I'd love to meet you on Instagram you can follow me here. And don't forget to subscribe to my Youtube channel.
**Disclaimer: This blog contains both affiliate and non-affiliate links. By clicking on an affiliate link, I receive a small commission (from the company I am in affiliation with, not you of course) which goes to keep this blog to support itself. For more information see disclaimer and contact.