An absolute favorite | I'm meme brow master cara review
This post contains affiliate links. By clicking on an affiliate link, I receive a commission at  no extra cost from you, but it helps supporting this blog. For more information see full disclosure here.
Table of Contents
Background
I'm Meme Brow Master Cara
Comes in 4 colors
I have shade 04 dark brown
9 USD
Shop Stylevana
Ingredients
Water, Acrylates Copolymer, Synthetic Fluorphlogopite, Propylene Glycol, 1,2-Hexanediol, Pentylene Glycol, Titanium Dioxide, PVP, Alcohol, Glycine Soja (Soybean) Seed Extract, Acacia Concinna Fruit Extract, Bentonite, Xanthan Gum, Sodium Dehydroacetate, Simethicone, Citric Acid, Hydroxypropyltrimonium Hyaluronate, Butylene Glycol, Niacinamide, Calcium Pantothenate, Maltodextrin, Sodium Starch Octenylsuccinate, Sodium Ascorbyl Phosphate, Tocopheryl Acetate (Vitamin E), Pyridoxine HCl, Silica, Iron Oxides, Iron Oxides, Iron Oxides, Ultramarines
How to use it
Adjust the amount of eyebrow gel in the opening of the container and comb on your eyebrows
Gently apply from the beginning to tip of your eyebrow.
Apply one more layer on top before the gel fixed to create even more delicate look.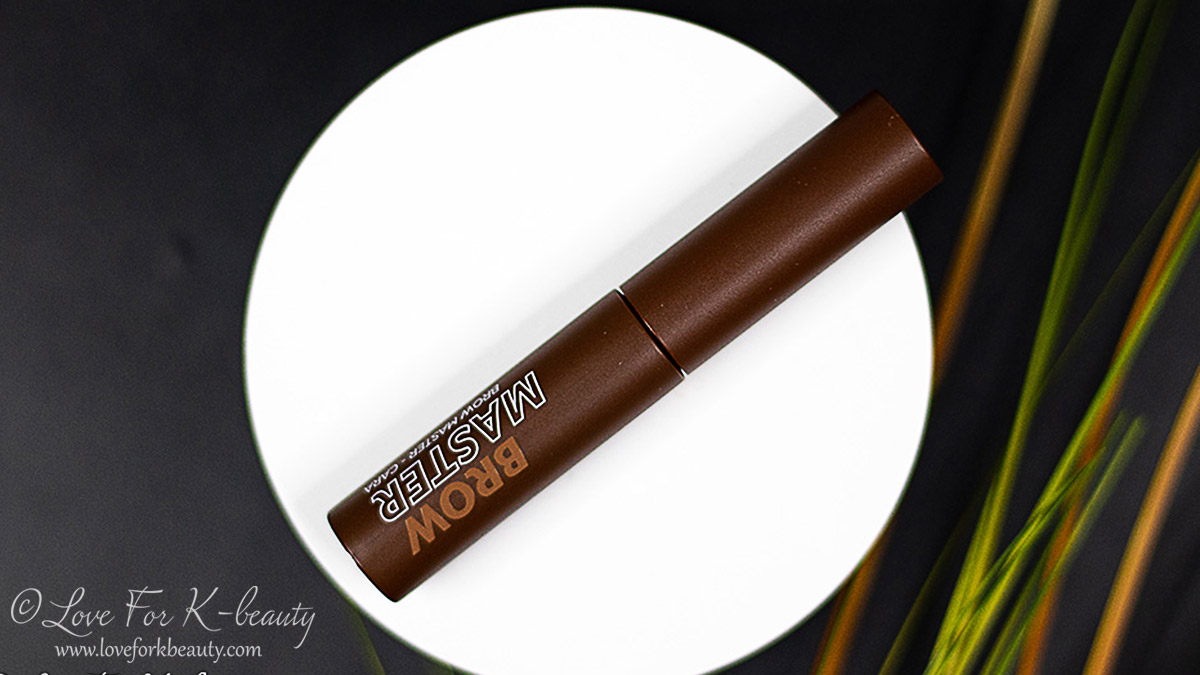 My thoughts on i'm meme brow master cara
I am one of those people who thinks that eyebrows are super important and can change the whole look really easily. But i am not one the loves overdrawn eyebrows, super brushed up or painted on eyebrows. I do look for a natural look when it comes to my eyebrows and I prefer when it isn't that obvious that I done something. I'm normally dark blonde but I color my hair darker and my eyebrows are quite light so I really need to color them as well and to use a little something on them just so they look more connected to the rest of me.
There is one type of eyebrow products that I most often go for and that is eyebrow pencils like this one but I am super exited to try this one out.
I'm meme brow master cara comes in 4 shades so there is at least a few shades to choose from. But if you are darker there is sadly no match for you. And I do think that dark brown is not super dark either but the shade works really well for me.
Packaging
It comes in a triangular shaped box (which I just find a little fun) and the brow cara comes in a regular tube.
The product it self is a little bit watery and in the beginning I found it a little difficult to use. I do think this is mainly me since I am not that used to this type of product. Nothing a little training wont solve.
When I use it a start brushing my eyebrows. just so they are in order. Then I try to wipe as much of the product off in the opening of the tube (which is not always super easy). Then I apply in small brush strokes with a really light hand. In the instruction it says to opposite direction of its texture. I am not sure if this is my English messing me up here but I really don't understand that sentence.
I am a Swede and English is not our main language. But if I am to interpret that sentence I would guess that they say to apply it in opposite direction of the hairs. And I really don't get that. If you were to do that it will end up looking really messy instead.
If you know what this means please let me know because I am really confused.
So when I use it the way I think it is intended to be used I really like it. It does look a little messy if you get it on your skin. It isn't as even looking (on the skin) as a pencil would look. But I do really enjoy using it.
It lasts me the whole day without crumbling. If you add too much of the product it might crumble and if you need to apply a second layer you need to be rather quick and do so before it sets. If you will add a second layer and it already starts to dry you will be left with crumbles.
But once I get the hang of it I really like it.
Conclusion
This is a nice eye brow product. I do find it a little difficult to use but I do think that is just me and that I do prefer using brow pencils. It is a long lasting product which gives just the right amount of color if you do it right. So give it a try and let me know what you think about it.
I give this product 6/7
---
Where to buy Korean skincare
I'd love to meet you on Instagram you can follow me here. And don't forget to subscribe to my Youtube channel.
---