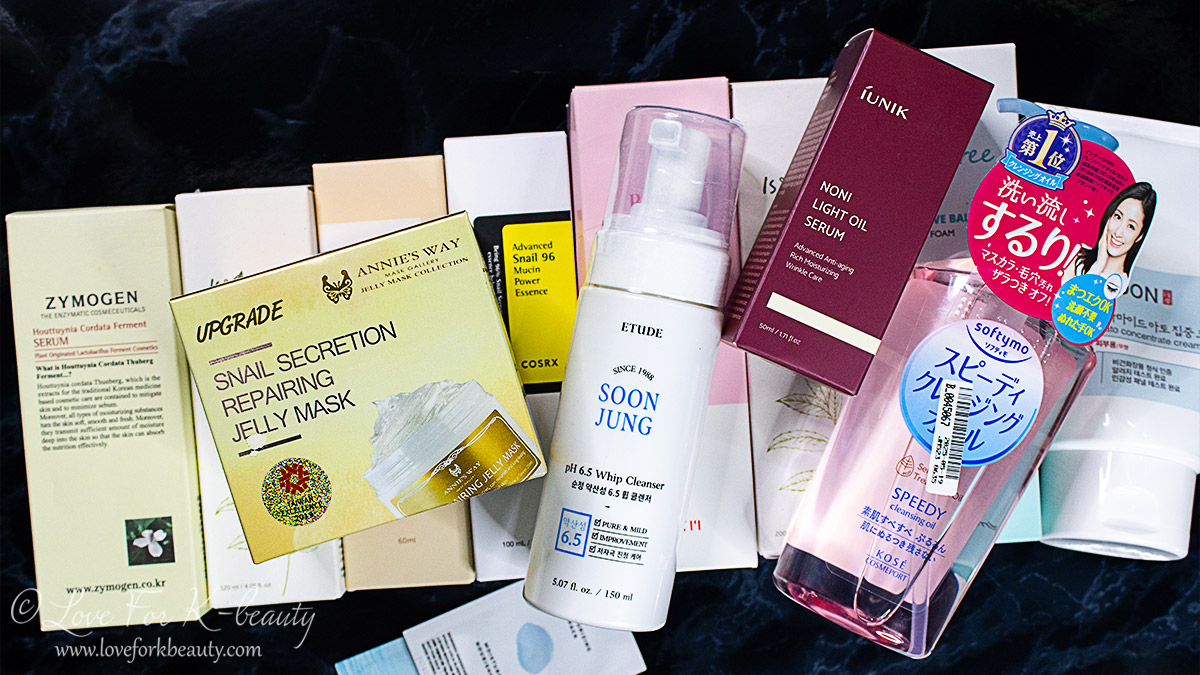 Kbeauty haul Stylevana July 2022
This is the first haul from this store and I was super happy with both prices and shipping. Will absolutely do more shopping from this site.
Link to store in the end of this post.
What did I buy?
Isntree Green Tea Fresh Toner 200 ml
TIA'M Berry Very Soft Peeling Gel 120 g
ILLIYOON Ceramide Ato Concentrate Cream 200 ml
iUNIK Black Snail Restore Cream 60ml
Kose Softymo – Speedy Cleansing Oil 230ML
Isntree Sensitive Balancing Bubble Foam 150ml
Etude House – Soon Jung pH 6.5 Whip Cleanser 150 ml (for a friend)
COSRX Advanced Snail 96 Mucin Power Essence 100ml
iUNIK Noni Light Oil Serum 50 ml
ZYMOGEN Houttuynia Cordata Ferment Serum 105ml
Isntree Green Tea Fresh Emulsion 120ml
Annie's Way Snail Secretion Repairing Jelly Mask 250 ml
Full reviews will be up as soon as I have tested the products out. You can also find Product Close Up videos on my YouTube channel so don't forget to check that out as well.
Other Hauls
I'd love to meet you on Instagram you can follow me here. And don't forget to subscribe to my Youtube channel.
**Disclaimer: This blog contains both affiliate and non-affiliate links. By clicking on an affiliate link, I receive a small commission (from the company I am in affiliation with, not you of course) which goes to keep this blog to support itself. For more information see disclaimer and contact.