Missha perfect cover BB cream all shades compared
This post contains affiliate links. By clicking on an affiliate link, I receive a commission at  no extra cost from you, but it helps supporting this blog. For more information see full disclosure here.
Missha perfect cover BB cream is one of my favorite BB creams. But I have problems finding the right shade for my skin type. I usually mix a few shades to match my own skin, but still I would love for them to come out with more shades.
To help you find a match that might suit you I did a Missha perfect cover BB cream all shades compared post for you.
Were to shop Yesstyle, Jolse, Beautynetkorea, Stylekorean
I am a little bit confused
When looking at these shades I really get confused to what Missha is doing. The shade 25 and 27 is almost the same and way too orangey. The shades might be a perfect match if you are more olive toned. I have always looked for a yellow toned version of Missha's BB cream and before I mixed 23 with 25, 27 or 31 to get it more yellow toned. Then I decided to switch to 21 and mix with a darker shades but still no perfect match.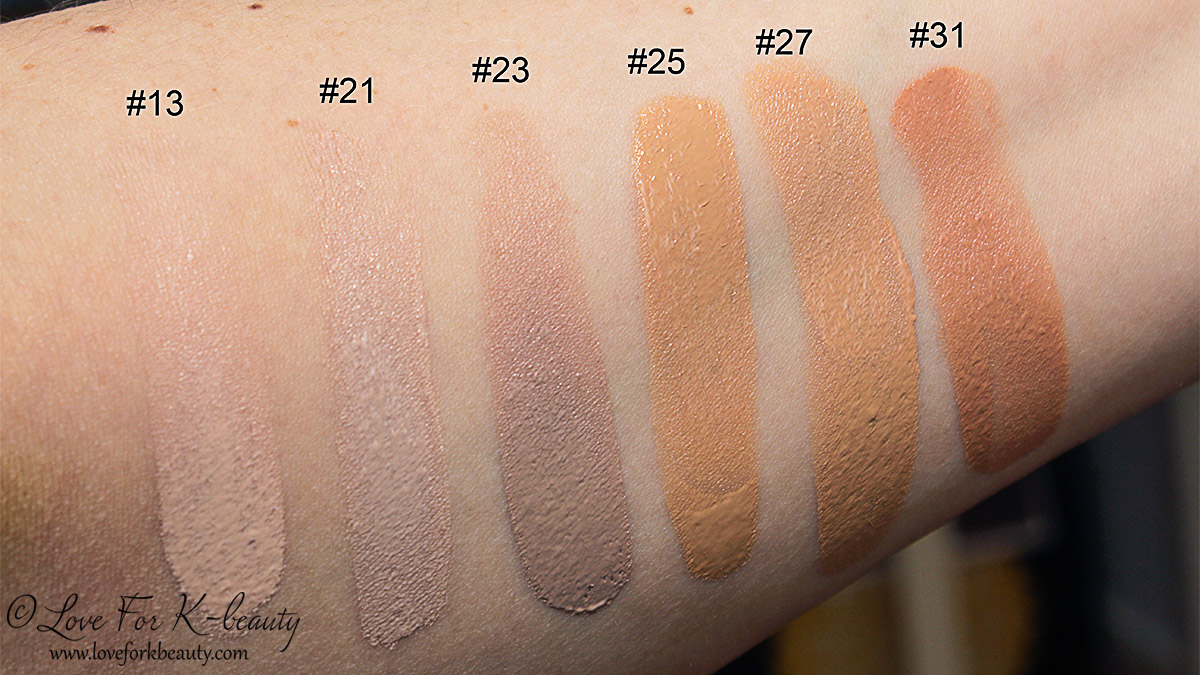 The problem I have is that 23 looks amazing on my skin but too gray, and 21 is a better match but doesn't blend as well and leaves a white cast on my chin and on my nose area. So I am still in search of that perfect match or at least a really close match. Hopefully this post can be of help to you when you are searching for that perfect match.
---
Where to buy Korean skincare
I'd love to meet you on Instagram you can follow me here. And don't forget to subscribe to my Youtube channel.
---