Purito Centella Unscented Serum | review
This post contains affiliate links. By clicking on an affiliate link, I receive a commission at  no extra cost from you, but it helps supporting this blog. For more information see full disclosure here.
Table of Contents
Background
60 ml
Vegan and cruelty free
All skin types including sensitive skin types
Get it here
Description
Purito Centella Unscented Serum is formulated not only to calm but also to help strengthen, protect, and hydrate the skin barrier. It is a lightweight, gel-type serum is formulated with no essential oils or artificial fragrances. It contains 49% Centella Asiatica Extract to soothe the skin through its active compounds, Asiaticoside, Asiatic Acid, and Madecassic Acid.
Ingredients
Centella Asiatica Extract(49%), Water, Glycerin, Dipropylene Glycol, Niacinamide, Butylene Glycol, 1,2-Hexanediol, Glycereth-26, Ceramide NP, Sodium Hyaluronate, Asiaticoside, Asiatic Acid, Madecassic Acid, Palmitoyl Hexapeptide-12, Palmitoyl Tripeptide-1, Palmitoyl Tetrapeptide-7, Palmitoyl Dipeptide-10, Carbomer, Arginine, Sclerotium Gum, Hydrolyzed Jojoba Esters, Caprylyl Glycol, Polyglyceryl-10 Myristate, Panthenol, Polyglyceryl-10 Laurate, Hydrogenated Lecithin, Camellia Sinensis Leaf Extract,Pancratium Maritimum Extract, Dipotassium Glycyrrhizate, Disodium EDTA, Adenosine
How to use it
Apply 1-2 pumps of the formula to the face evenly on a clean and toned face. Apply the rest of your skincare routine as usual.
My thoughts on PURITO Centella Unscented Serum
This is a serum is mainly used to strengthen your skins barrier. If you don't know if you need to use these types a product I can only say that you can't go wrong using it.
If you have been in the sun too much, used to many exfoliating products or other products not suited for your skin it is a big chance that you have damaged your skins barrier (which is to protect the underlying layers of your skin).
Packaging
PURITO Centella Unscented Serum comes in a plastic bottle with a pump. Just my type of packaging. It is easy to use and to get the right amount out of the container to begin with.
Texture and scent
It is a lightweight serum that is a little gel like in its consistency. It is not scented so a perfect match for me. It is really easy to use, since it absorbs fast into my skin. It will leave a little tacky feeling on the skin but that feeling disappears rather quickly.
Its main ingredients are centella asiatica which is an anti inflammatory ingredient, peptides is mainly for improving elasticity and niacinamide for hyper pigmentation and hydration. My skin just loves all of these ingredients so this serum should be one of my new favorite products.
I live in Sweden and my skin type is really dry and dehydrated. My skin is way worse during winter but it is mainly always dry. After using this product for some time (I usually wait about four weeks until I feel I can say something about it) my skin is way better and more even. My skin feels more hydrated and happier which is mainly because the serum is helping with repairing the barrier of my skin (the protective layer)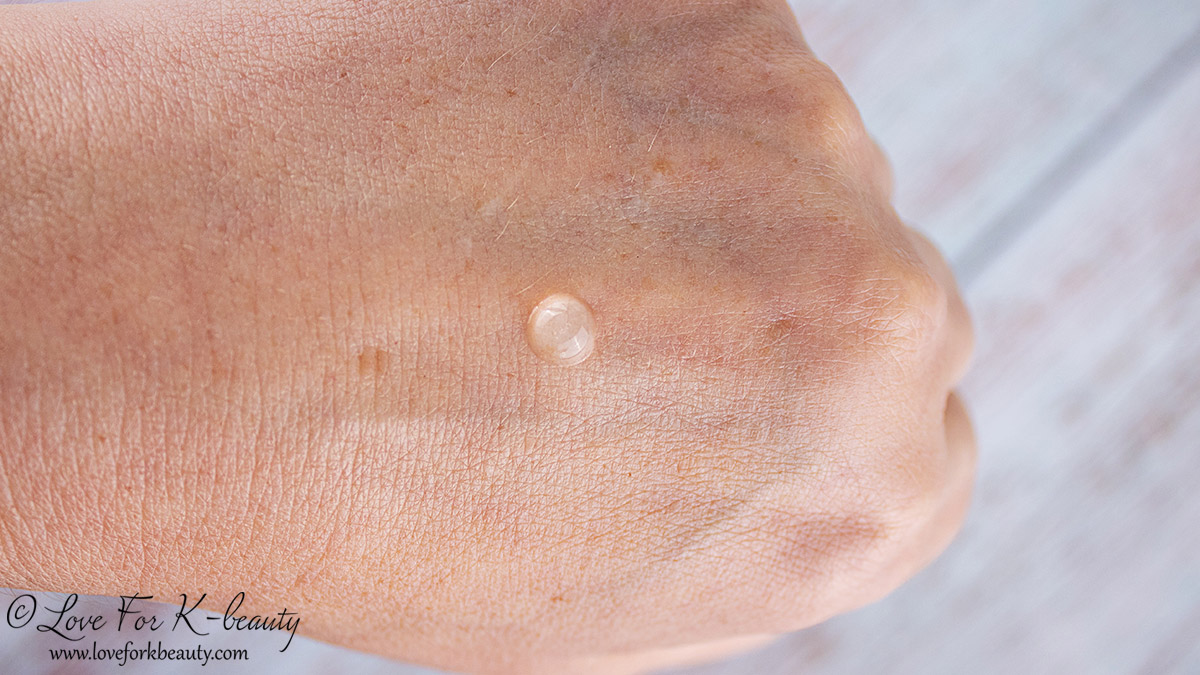 Purito Centella Unscented Serum can be used twice a day. I tend to use it mostly in the evening when I do layer moisturizing products on top of each other but it is perfectly fine to use it more often.
As I follow the Korean skincare routine (link) I layer a lot of different product on top of each other and this serum works well with everything I put on so I have not had any issues with products pilling (this is quite common when layering different types of products).
Conclusion
This is an absolute winner. It does an amazing job, it is affordable and works well with everything I put on top. So if you are looking for a new serum this is an absolute must.
I give this product 7/7
---
Where to buy Korean skincare
I'd love to meet you on Instagram you can follow me here. And don't forget to subscribe to my Youtube channel.
---