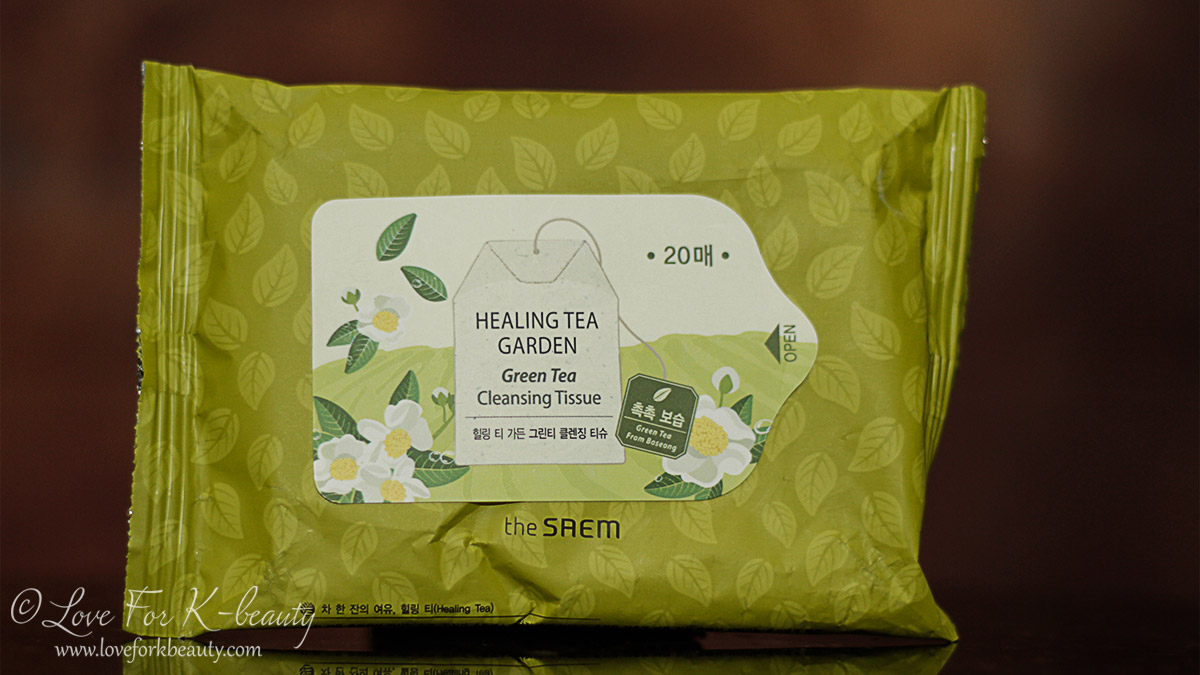 The SAEM healing tea garden cleansing tissue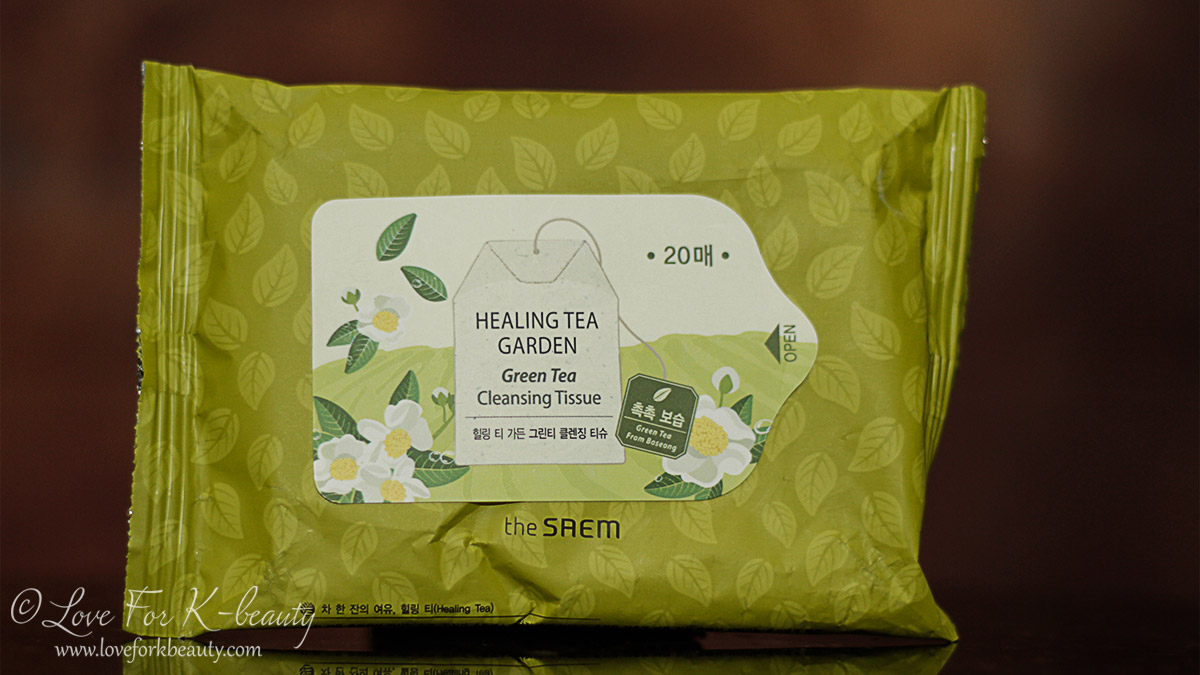 Background
60 tissues for 8 USD
20 tissues travel size
How to use it
Hold the tissue against the areas with makeup and wait for a few moments, then gently wipe clean
No need for rinsing afterwards.
Ingredients
Water, Dipropylene Glycol, Cyclomethicone, Cyclomethicone, Camellia Sinensis Leaf Extract, Diethoxyethyl Succinate, Citric Acid, Sodium Citrate, Sodium Benzoate, Poloxamer 185, Fragrance.
My thoughts on the SAEM healing tea garden cleansing tissue
I got a sample of this in one of my Mishiboxes 
And by sample, I mean the smaller package with 20 tissues inside.
I have always looked on this type of product with big question marks. And I know that there is a lot of people who use these cleansing tissues in their daily routine and I simply don't get it. I always double cleanse and I really don't get the feeling that my skin is really clean after using it. I always want to rinse my face and get all the product out. To me cleansing is a quite strong step in my skincare routine and I feel that I don't want to keep leftovers from cleansing on my face for to long. I do have really dry skin so this might be a reason why, since cleansing products are made to strip your face from makeup and to clean it.
But putting my weird thoughts aside I wanted to try this product out to see if I could possibly like this product.
The packaging is what to expect from a cleansing tissue, the travel size does not have a plastic lid to seal it up, but the tape is really great and I have had no problems with it not lasting.
The tissue is really easy to use and the tissue itself is super soft and feels really nice on my skin. As for cleansing it does a really great job. If one has heavy makeup on you will need more than one tissue to clean you face, depending on what products you are using.
It does take away my waterproof mascara as well, but I have to leave the tissue on my eyelashes for about 20 seconds before wiping to get it off. This is what I normally do so no problem there.
They are scented, but a very mild scent of green tea and I really think it smells lovely. I am usually really sensitive to smells but this is not bothering me at all.
I used this mostly during summer, and I am not a heavy makeup user. The cleansing tissue managed to remove my makeup without any problems and I couldn't be more satisfied with it.
My skin managed fine, even though I still wanted to rinse my face with water after using it. I did not get any outbreaks or any reaction to the product. It did not dry my skin out either, so there really isn't anything to complain about.
This is such a great product to bring on travel when you want to pack as little as possible.
I give this product 6/7
Where to get it
Other cleansing products
Missha flower bouquet cleansing foam cherry blossom
Thank you farmer back to Iceland cleansing water
Hope Girl Jamong Cleansing Balm
I'd love to meet you on Instagram you can follow me here or if you prefer Twitter I am there as well. And don't forget to subscribe to my Youtube channel.
**Disclaimer: This blog contains both affiliate and non-affiliate links. By clicking on an affiliate link, I receive a small commission (from the company I am in affiliation with, not you of course) which goes to keep this blog to support itself. For more information see disclaimer and contact.